Caregivers On Demand
Our personalized approach to In-Home Care services addresses you or your loved one's individual needs. No two situations are the same, as such our care team will spend time listening to your goals and finding ways where we can help. 
Companionship & Help With Daily Living
Our professional certified caregivers are here to assist you with everyday tasks that have simply become too much to handle alone. From bathing to grooming or even cooking, we're here to help you with any of your regular daily tasks. It can be a really nice change to have a companion around to keep you company!
Housekeeping & Errands
Full Housekeeping and Laundry services are available to provide emergency cleanup services 24 hours a day (for spills, toileting accidents, etc). Clients can expect weekly/bi-weekly deep housekeeping services including vacuuming, dusting, cleaning bathrooms and kitchens, changing bed linens, and washing and folding laundry.
Personalized In-Home Care Solutions
We understand that no two situations are the same, every one of our clients receives a personalized care program that specifically addresses their individual needs.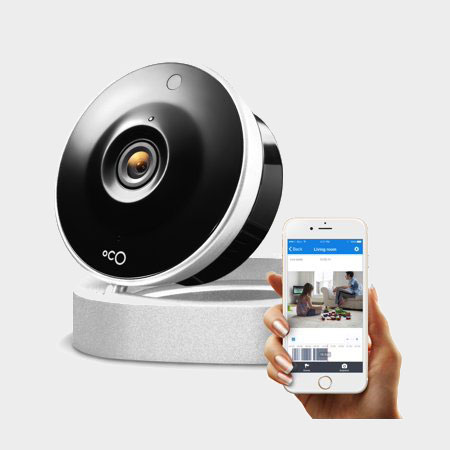 24/7 Full HD Live Video Recording
As a part of our In-Home Care services, we offer live video feeds in HD so that you may see what is happening with your loved one, even when you can't be there. This added peace of mind is another part of our dedication to quality of care.
Features two-way audio to allow you to transmit audio from any location with a WiFi connection

Enhanced night vision – 8 individual 940nm infrared LED's, which automatically turns on in low light conditions allowing you to see clearly in the dark 

Access your camera with our mobile app anytime from anywhere. The sharing feature allows you to share the feed with up to 5 family members
Medication Reminders & Assistance
Properly monitoring your medication scheduling and administration is very important to your health. We understand how confusing it can get with multiple medications all on different schedules. Let us help you create a solid system of reminders.
Assistance in administering medications

Help with creating a reminder system.

Organize and plan complex daily medication schedules.

Daily check-ins to ensure proper dosages are followed.

24/7 help is available.
Transportation & Physical Assistance
As we get older it can become difficult to get around the house or out to doctors appointments or even the grocery store. Our certified caregivers are here to assist you with all your transportation needs. Services are available 24/7, 365.
Certified professional caregivers.

Safe and reliable transportation anywhere you need to go.

No more worrying about driving or car maintenance.

Fast and easy scheduling.

Service available 24/7, 365 days a year.
Alzheimer's and Dementia Care
Our caregivers are all certified in Alzheimer's and Dementia care by the Institue Of Professional Care. We understand what these special conditions require from a quality of care standpoint, and our team has specialized plans for you or your loved one.
Special focus on mental stimulation

Physical activity to keep the body moving.

Enhanced mood through engaging activities.

Certified professional caregivers.

24/7, 365 care is available.
Arranging In-Home Care Is Fast & Easy
A caring and compassionate caregiver is standing by to answer any questions you may have.